Trevor and Lyn Shears established a charitable trust in 1994. Trevor was the Finance Director of the Go-Ahead public transport group which floated on the London Stock Exchange in 1994. Trevor and Lyn both strongly believed that the wealth that this created for them should be shared with charitable groups in the North East of England. This is where the Go-Ahead Group first started and from where, they felt, their wealth and good fortune had come from.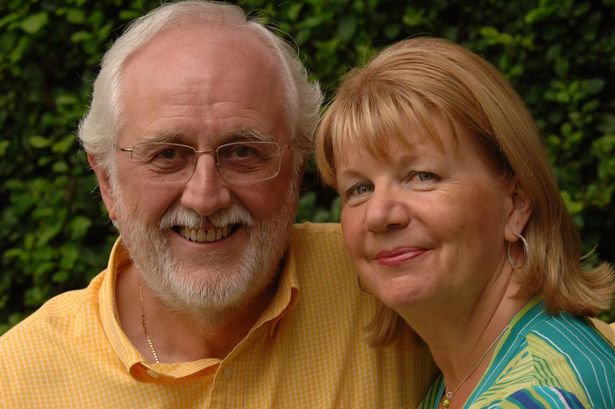 The Shears Foundation started with an endowment of £8m and through diligent investment and management, this is now worth over £16.5m, making grants of around £700,000 each year. Since 1996 The Shears Foundation has given away over £15m in grants. The current trustees are firmly committed to growing both the endowment and the level of giving into the future.
Trevor received an OBE in 2009 for Charitable Services in the North East. Lyn was also honoured by the Prince of Wales when she was awarded the Prince of Wales Medal for Arts Philanthropy in 2014. Lyn also received an OBE in The New Year 2021 Honours List for her services to Charity. For both Trevor and Lyn, however, their philanthropy was never about receiving accolades. It has always been about the tremendous good that can be done through such grant making.
Sadly Trevor passed away in 2014 following a short illness, but Lyn's passion for philanthropy remains undimmed and the Shears Foundation continues to make grants to worthy causes. The Foundation has always been very much a family affair with family members as trustees. Lyn retired from being chair in 2022 to take up an Honorary Lifetime Patron role. It is now run on a daily basis by Lyn's son Mark, and her son in law, Bruce with support from 6 other trustees. In Lyn's words: "It is so rewarding to pass on our ideas of philanthropy to our family and know that they also want our foundation to go on into perpetuity."
The Foundation has a number of priority areas where its grant making is focussed, these are all areas that Trevor and Lyn had a shared passion for:
The development of culture and the arts.

The development and provision of educational opportunities for adults and / or children.

Protection, preservation or enhancement of the natural environment.

Creating stronger / better / more sustainable communities.

Promoting health and medicine, with an emphasis on research or education.
The Foundation places a great deal of emphasis in supporting groups whose work is in the Tyne & Wear and Northumberland regions. Applications from charities working in these areas are given priority. Because the trustees now live throughout the North of England and are a developing their interest in their own local areas, The Shears Foundation is now starting to support groups in Harrogate, York, The City of Bradford and Greater Manchester. Occasionally the Shears Foundation will also support projects abroad that really fit with the ethos and objectives of the trustees.
To date The Shears Foundation has been proud to have been involved with a wide range of good causes, too numerous to mention. But these are as diverse as helping young children to learn about growing their own food, to supporting both male and female sex workers. From developing aspiring young opera singers to funding vital community mental health support. From education bursaries to providing fresh drinking water to rural Indian communities.
The Case Studies page gives a flavour of some of the charities that the Shears Foundation has supported.
To support other smaller local projects, Lyn and Trevor set up a further endowment with the Community Foundation in Tyne and Wear called The Linden Fund. This is administered by the Community Foundation and currently makes grants worth around £120,000 a year. If you are in the Tyne and Wear regions and are looking for a grant of under £5000 then follow the link to find out more about the Community Foundation.
The trustees pride themselves on the strong personal relationships that they develop with the groups that receive grants and there are many charities that the Shears Foundation has supported for a number of years. But the Foundation also welcomes applications from new groups and all applications are judged on their own merits.